PFF Team Services
PFF provides exclusive player and game data to NFL, NCAA, and CFL teams. We also offer services for media companies and player agents. Contact us today: [email protected]
---
PFF Team Services (Teams, Media, Agents)
2019 was another banner year at PFF. PFF now works with all 32 NFL teams and a rapidly growing 80+ FBS team clients to gain an edge in their weekly preparation. The typical client reports that our service gives them up to a full day head start on their weekly breakdown and scouting processes. Now over 75% of Power 5 teams are clients.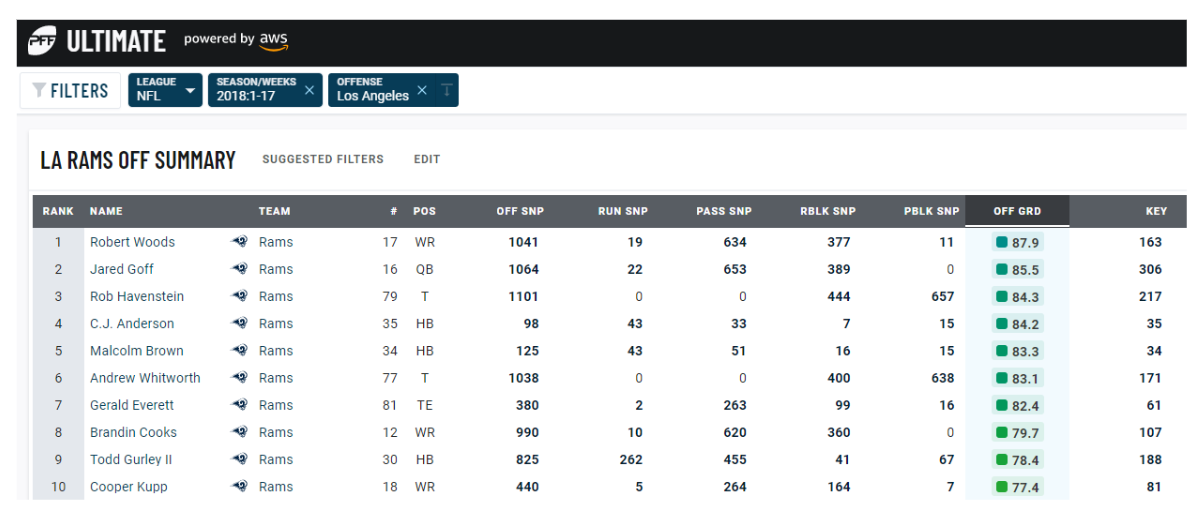 Snaps, production grades, key plays, & more fields allowing more efficient opponent scouting. Personnel, formations, fronts, blitz/dogs, run concepts, coverages, trick plays, & much more – automatically translated into your terminology.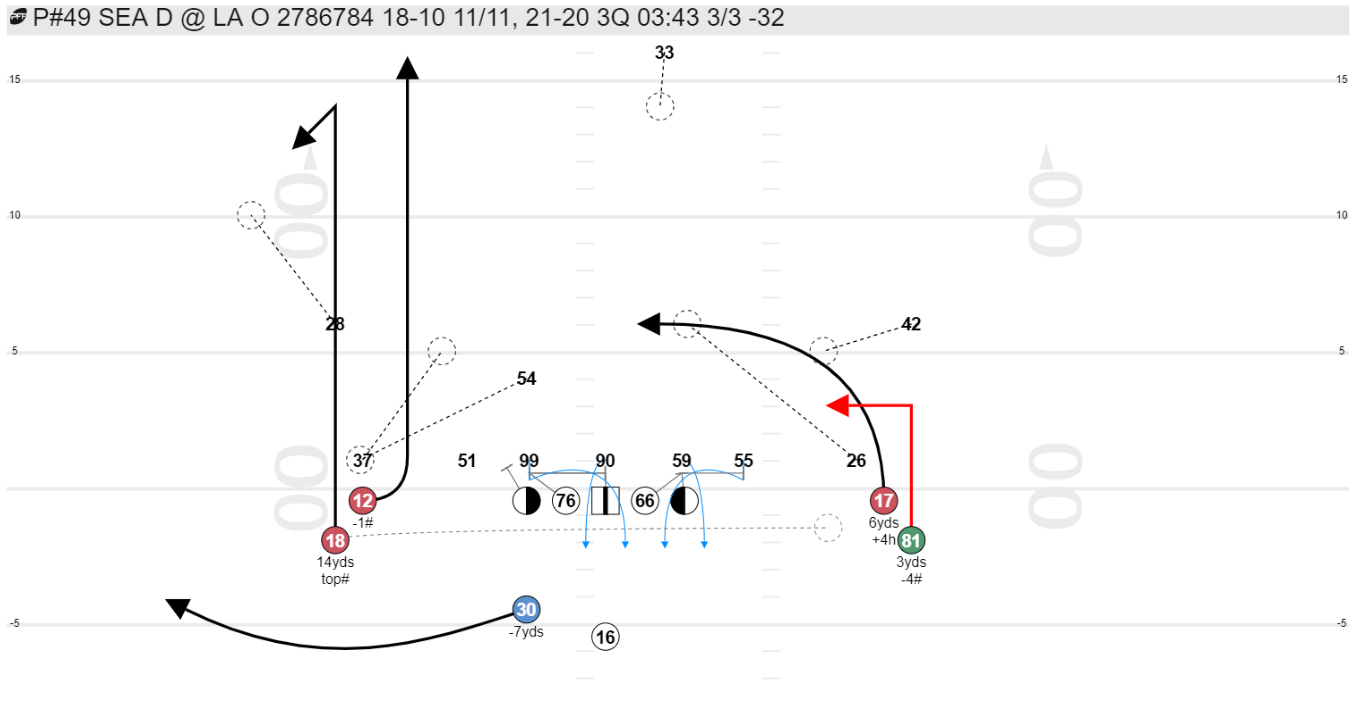 Direct video integration with PFF data (XOS & DVSport), play diagrams, special teams hit charts, passing maps – saving your team hundreds of hours of data collection.
PLAYER AGENTS
PFF Agency Solutions – We power the business of football.
NEW: College to Pro Projections
For inquiries, please contact: [email protected]
NCAA TEAMS
Contact us to get set up with PFF team tools: [email protected]
Benefits of PFF play data: download summary
NCAA play data fields: download fact sheet
"Both of our pick-6's in 2017 were a result of PFF tendency breakdowns." – Power 5 Defensive Coach
MEDIA | NCAA SIDs
coSIDA 2018 Handout: download fact sheet
PFF NCAA Premium Stats & Media Suite: download summary
NFL TEAMS
Contact us to get set up with PFF team tools: [email protected]
NFL play data fields: download fact sheet
"PFF saved us 10,000-man hours in our scouting process this past draft." – NFL Front Office
Other questions, comments, queries – please contact: [email protected]
TESTIMONIALS
"One of the things we asked Mike at the beginning of the year was always look at stacks and bunches. We always feel like stacks and bunches is important to understand how things play out. He is our stacks and bunches guru. We use PFF [Pro Football Focus] to give us a folder of stacks and bunches every week." – Super Bowl LII Champion Offensive Coordinator, Frank Reich (via Sports Illustrated)
"We attributed all three special teams return TDs in 2017 to PFF data." – FBS Special Teams Coach
"PFF Data saves me 10 hours per week in season drawing play cards." – NFL Coach
"PFF Ultimate is the best product on the market, we use it every day." – NFL Front Office