Ahead of the 2023 college football season, PFF presents its preseason All-America Team.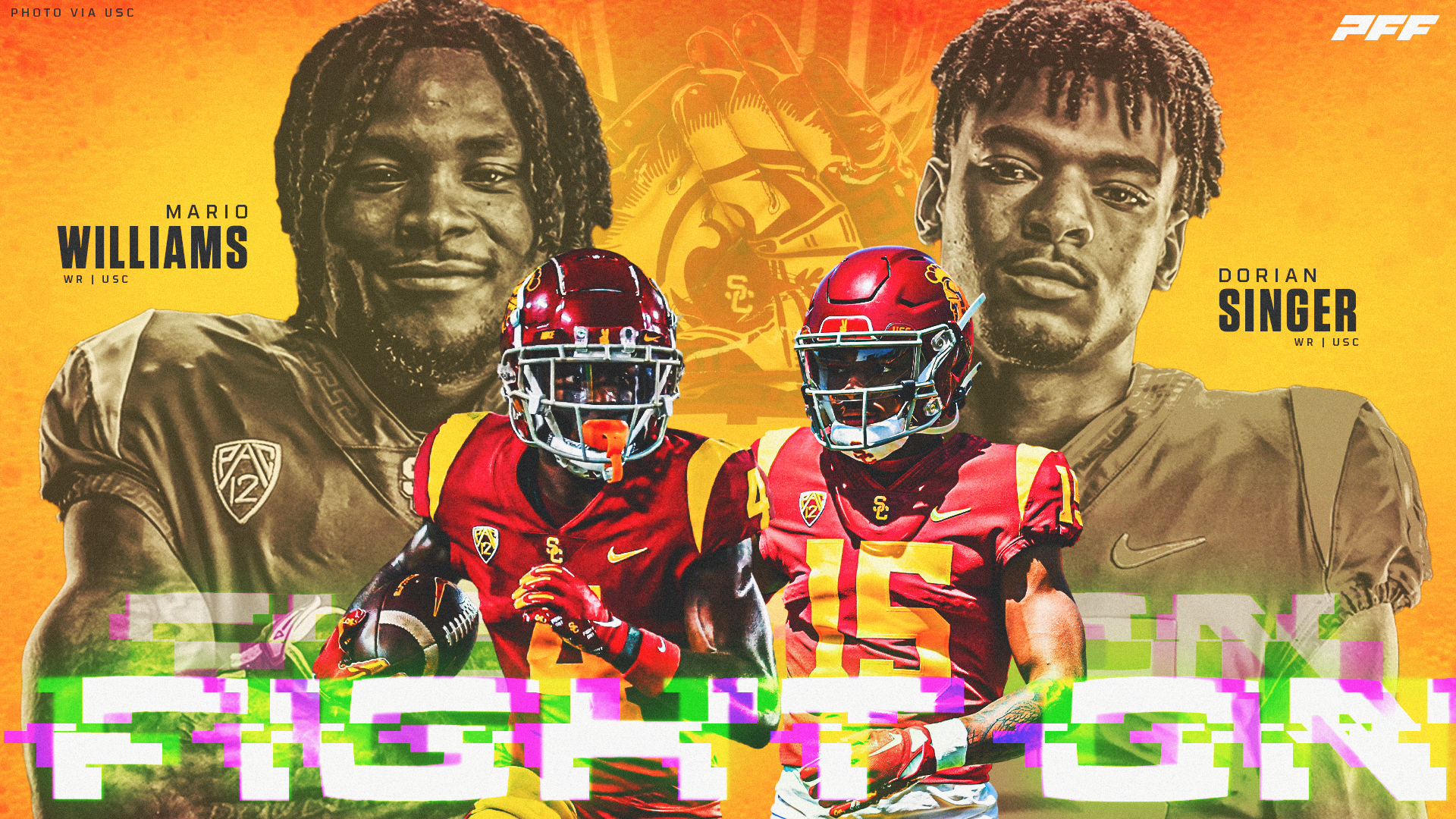 All eyes will be on reigning Heisman Trophy winner Caleb Williams this season. But his eyes will be locked on Dorian Singer and Mario Williams, his top two receivers this fall.
Tue, 22 Aug 23 13:15:26 +0000
Detailing the biggest strengths and weaknesses for PFF's top 10 teams in college football ahead of the 2023 season.
Thu, 17 Aug 23 13:04:02 +0000
Power Rankings are PFF's NCAA power ratings based on weekly player grades in each facet of play. These power rankings are adjusted based on coach, quarterback and the market each season.

Available with

PFF's exclusive metrics provide matchup previews, position rankings, grades, and snap counts.

Available with

Our exclusive database, featuring the most in-depth collection of NCAA player performance data.

Available with
PFF College News & Analysis
PFF brings you in-depth analysis for college football, including college player grades, prospect profiles, and rankings.