The PFF database is a vast expanse of grades and statistics encompassing nearly two decades' worth of NFL action. The goal has always been to help better understand the game of football and bridge the gap between the past and present generations.
PFF data goes as far back as 2006, which may be a small sample size of the game's entire history but serves as a tremendous asset in determining which performances truly stand the test of time.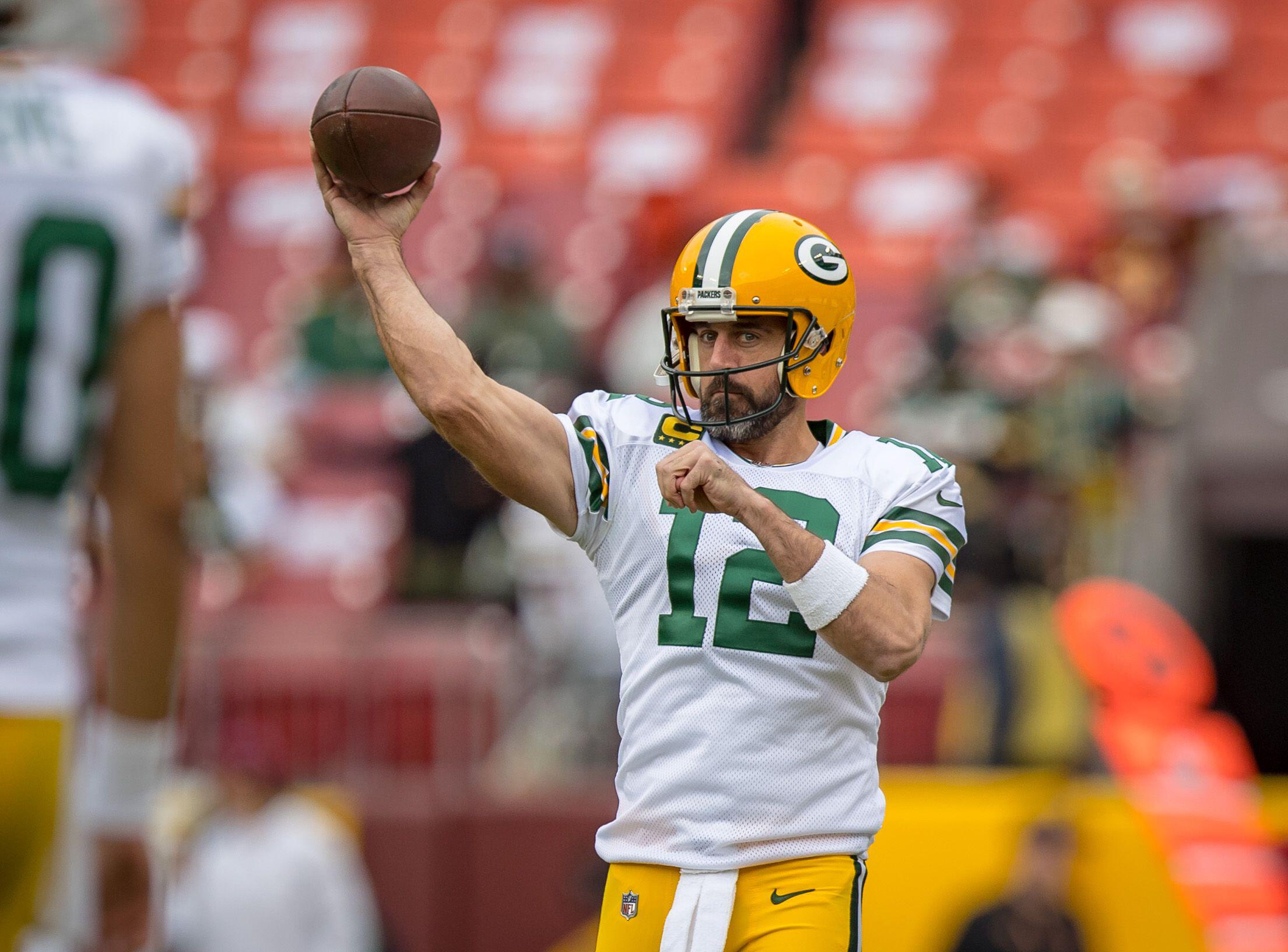 Aaron Rodgers' 2020 season reigns supreme: His 95.1 PFF grade in 2020 beat out other all-time great seasons from both Tom Brady (2016) and Peyton Manning (2007).
Drew Brees was deadly accurate: In the PFF era, a quarterback has only ever surpassed an 80.0% adjusted completion percentage in a season 13 times, four of those belong to Brees – including two of the top three.
Ryan Fitzpatrick played out of his mind in 2018: In 2018, Fitzpatrick teamed up with Todd Monkin in Tampa and discovered his inner aggressive side, throwing for nearly 10 yards per attempt. Just three quarterbacks in the PFF era have exceeded 9.0 yards per attempt in a single season.
---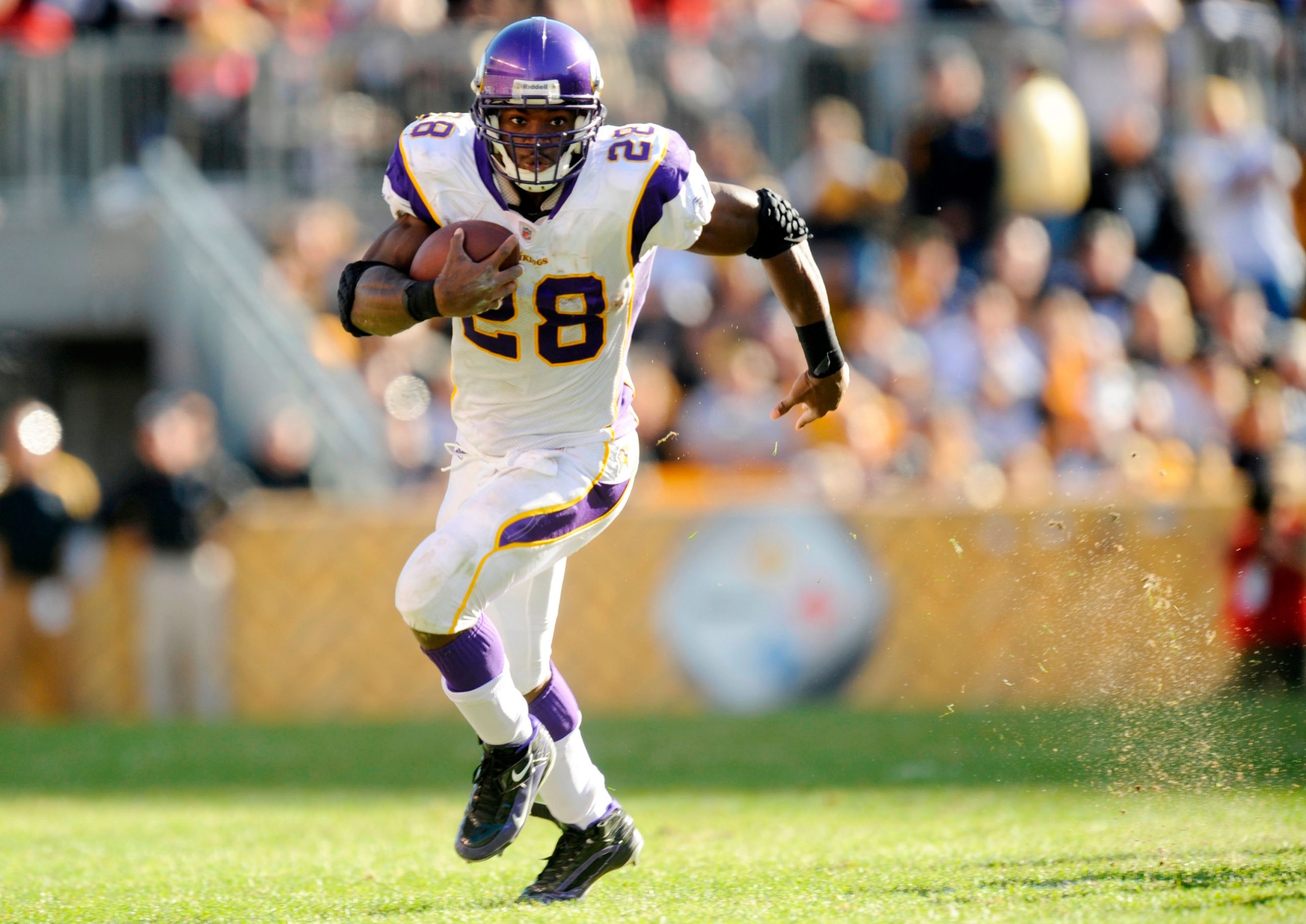 Adrian Peterson, unsurprisingly, takes home multiple categories: The former Minnesota Vikings great posted the best overall and rushing grade among RBs of the PFF era in 2012.
Zonovan Knight surprisingly takes home a category: The New York Jets running back's 0.34 missed tackles forced per attempt in 2022 represent the top mark in the PFF era among backs.
Derrick Henry's 99-yard represents the longest run during the PFF era: Henry's highlight reel run is especially impressive given that he broke four tackles and ran away from much smaller defenders for the long trot to the end zone.
---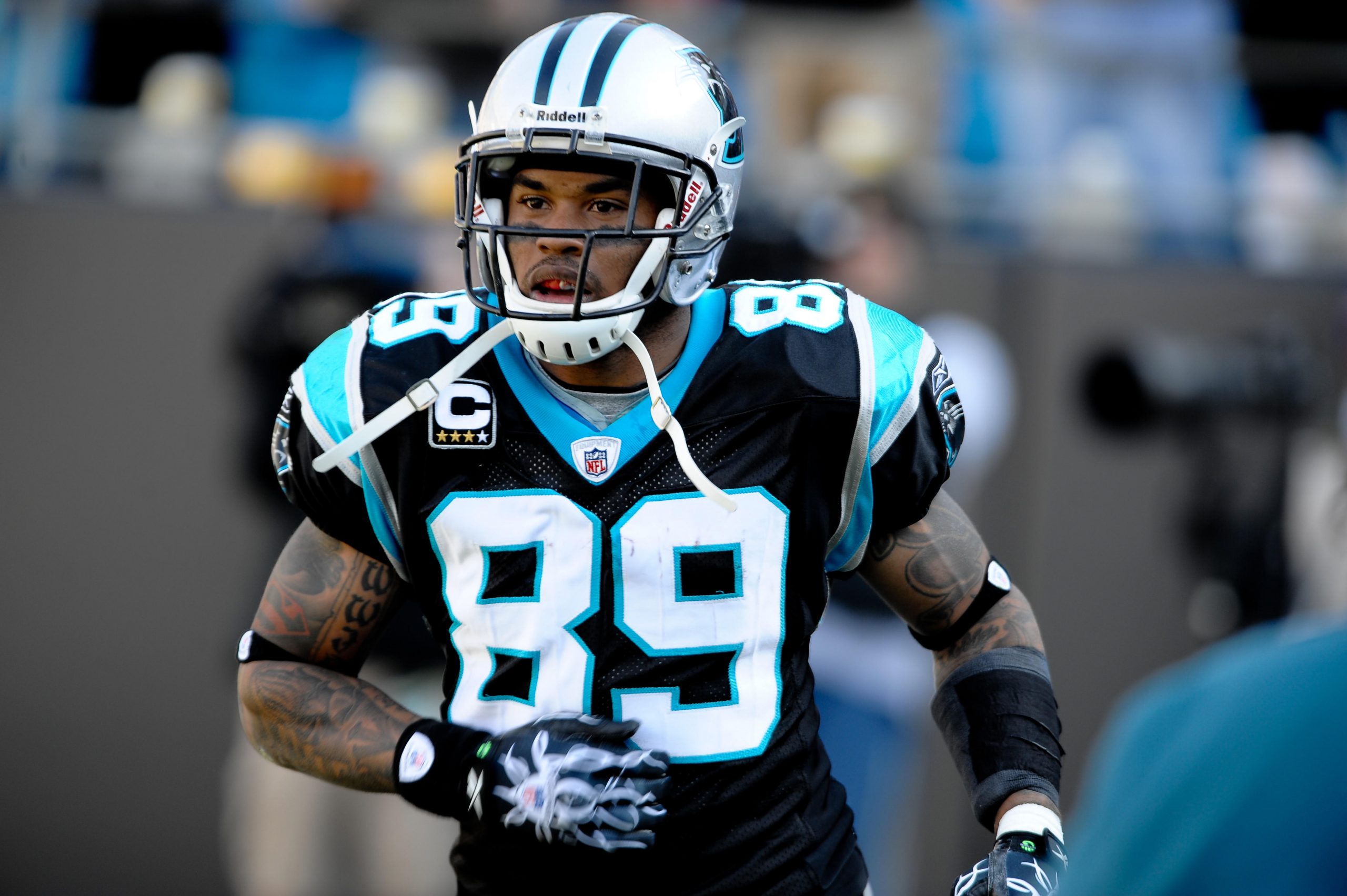 One of the greatest of all time: Calvin Johnson holds the PFF records for most targets, receiving yards and explosive plays.
Steve Smith Sr. with an all-time 2008 season: In the PFF era, just 12 players have ever surpassed the 3.0 yards per route run threshold. Smith is the only player ever to exceed 3.5.
Michael Thomas with the PFF catch record: Thomas went ballistic in 2019, catching 149 passes to break the previous record — held by Julio Jones — by over 10 receptions.
---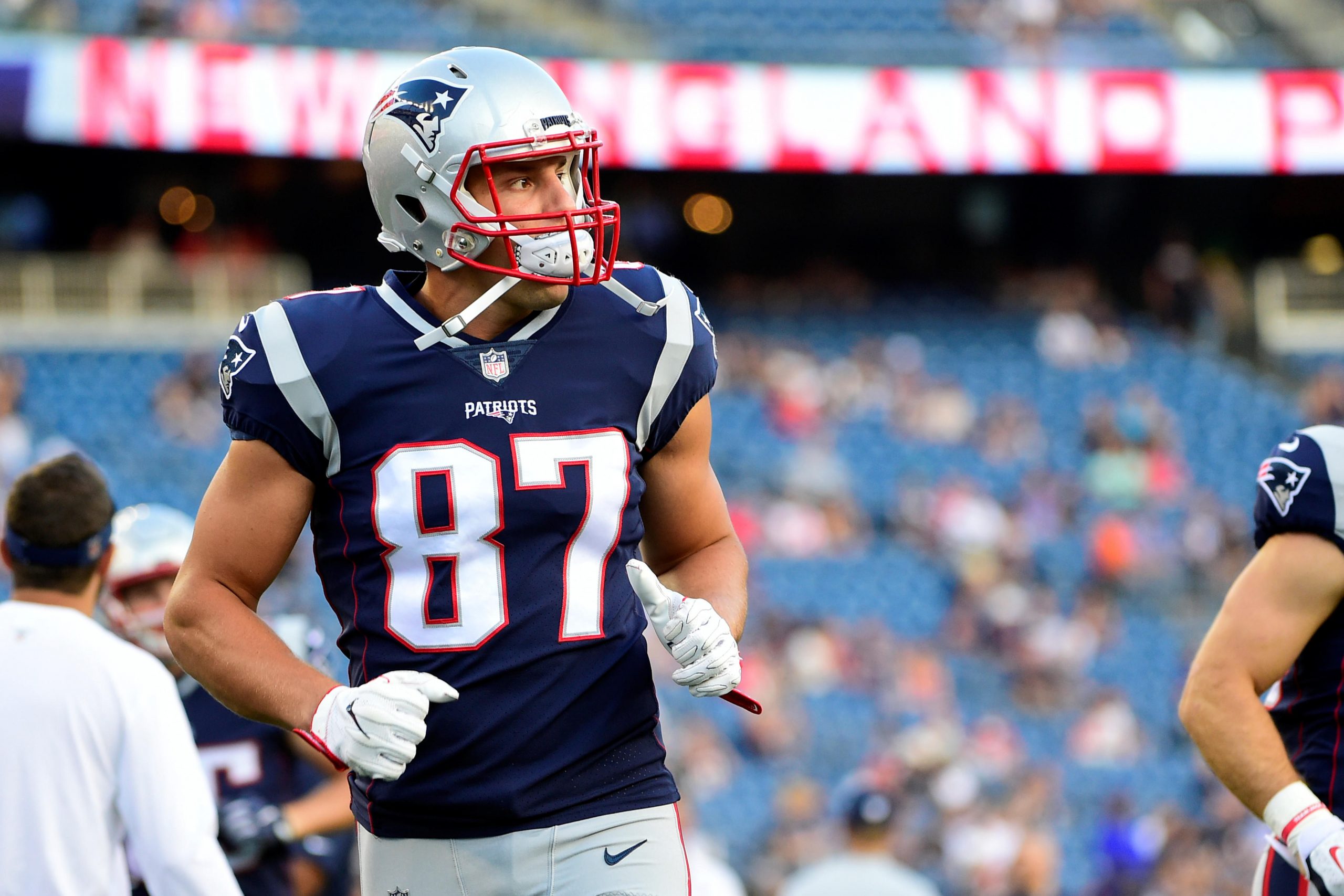 Rob Gronkowski stands alone: He leads the position with four records here, including the single-season contested catch mark.
Travis Kelce's 2022 campaign goes down in history: Kelce racked up 24 forced missed tackles to tie for the PFF era record.
The after-the-catch king: 49ers tight end George Kittle is unparalleled when it comes to producing with the ball in his hands, with his 2018 season standing out above the rest.
---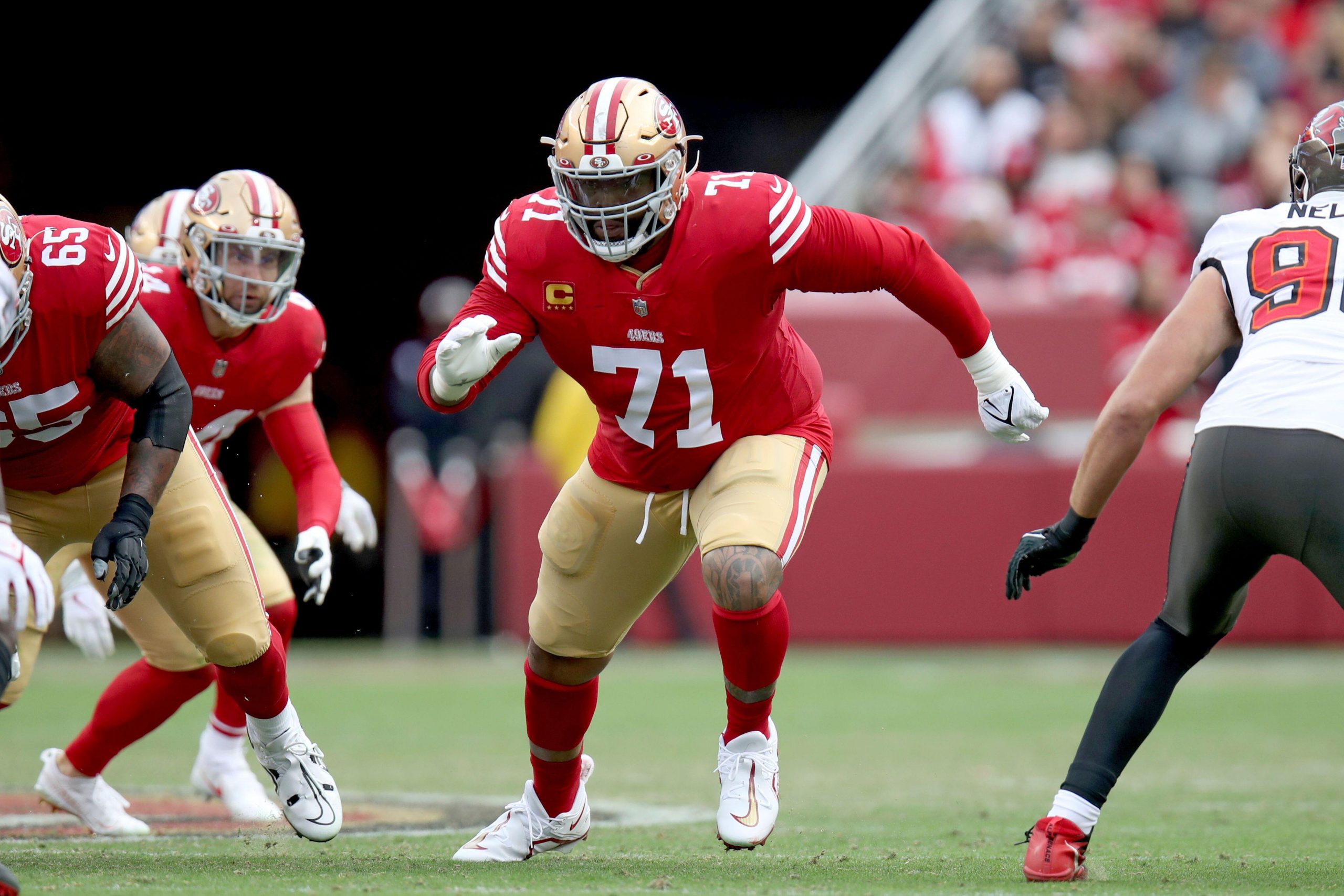 Trent Williams breaks the scale: With a 99.9 zone run-blocking grade in 2021, the 49ers standout maxed out in the best way.
A 2012 Lions season to remember: Four different Detroit offensive linemen set snap records that year in Calvin Johnson's quest to hit 2,000 receiving yards.
Jason Kelce remains unrivaled at center: He is the PFF-era position leader in overall run-blocking grade, zone-blocking grade and gap-blocking grade.
---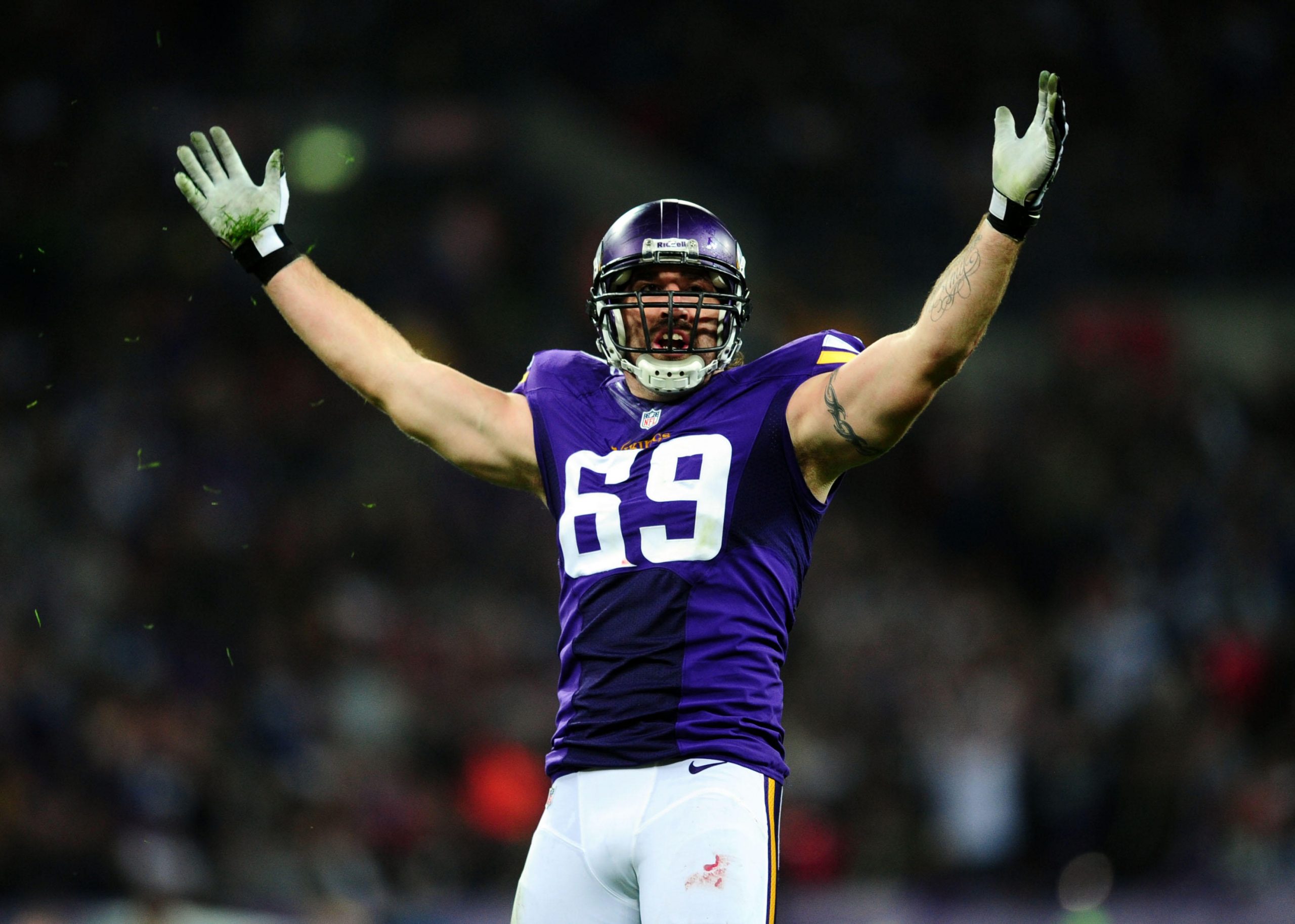 Jared Allen's 2011 campaign stands out: PFF counts typical "half-sacks" as full sacks, making Allen's total of 24 that year the top mark among edge defenders since 2006.
A new leader in pass-rush win rate: The Jets' Bryce Huff now owns the PFF record after a 2022 season in which he posted a 25.6% win rate.
Calais Campbell wreaked havoc in the run game with the Jaguars: The now-interior defender's 2018 season in Jacksonville goes down as the best in the PFF era in total run stops and run-stop rate among edge defenders.
---
Simply the best: Aaron Donald claims eight PFF records, including the most pressures in a season among interior defenders.
J.J. Watt produced in both key facets: Watt takes home records in run defense and pass rush, including the most run stops in a season at the position.
Damon "Snacks" Harrison was a force to be reckoned with: His 93.7 run-defense grade in 2018 stands as the top mark in the PFF era among interior defensive linemen.
---
---
Asante Samuel Sr.'s 2006 season leads the way: Samuel owns the honor of being the only corner to ever break into the 93.0 grading threshold.
Trevon Diggs' turnover-fuelled 2021: Diggs' 11 interceptions that season are still the most by a CB in the PFF era.
Alterraun Verner's 2014 represents best season defending the run: In his first season in Tampa, Verner overtook Charles Woodson's 2009 (92.4) by 1.3 grading points to grab this record.
---
Mike Mitchell takes home three records: The Pittsburgh Steelers safety's excellent 2015 season earned him multiple safety signature records.
Eddie Jackson's 2018 and Jairus Byrd's 2012 lead the way in terms of coverage grade: Both safeties parlayed dominant seasons in coverage to a PFF record.
Joshua Kalu's 2022 earns him two PFF records: Kalu barely met the minimum stat threshold, which enabled his outstanding run defense to be highlighted in the PFF record books.
---